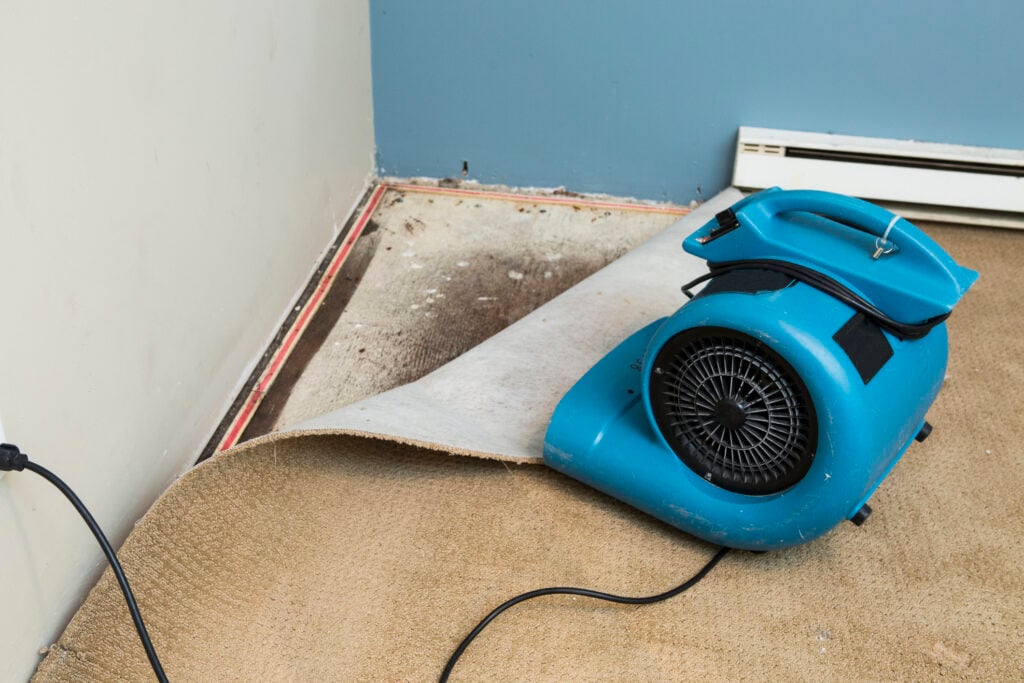 Efficient Air Duct Cleaning Services 
Lighthouse Disaster Services is equipped with a team of skilled technicians who can safely and effectively clean your ductwork to provide you with the high-quality cleaning you need. Along with cleaning, it is crucial to perform regular HVAC maintenance to ensure optimal indoor air quality (IAQ).
We are a Professional Air Duct Cleaning Service
At Lighthouse Disaster Services, we offer a professional air duct cleaning service that follows the guidelines set by the National Air Duct Cleaner's Association (NADCA). While some homeowners may consider a DIY approach to air duct cleaning, it can lead to further issues within the ductwork or even self-injury due to a lack of knowledge about the HVAC system. Our team of friendly and knowledgeable technicians has the proper tools and equipment to ensure thorough cleaning of your air ducts, helping you maintain a fresher and cleaner indoor environment.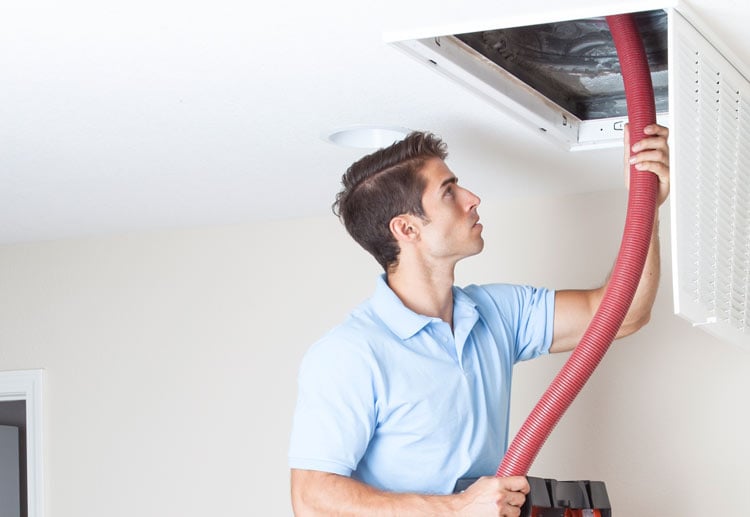 It's Time to Clean Your Air Ducts
When you call us to inquire about air duct cleaning, we are happy to address any questions or concerns you have about the process. These are a few things to keep in mind:
Access to your ductwork's inside will be done using an existing opening whenever possible. We may enter through duct end caps, return grills, or existing service openings. 

We may start to break down and loosen contaminants in the system with hand tools or use a vacuum to help agitate the dust and dirt. 

Our technicians have a range of equipment to help facilitate fast, efficient cleaning. 

In some situations, we can use EPA-registered chemicals to help disinfect and sanitize the ducts. 
Regular air duct cleaning is essential to maintain a healthy and clean environment inside your home, as recommended by the EPA. Neglecting air ducts could lead to lower HVAC efficiency and increased contaminants circulating in the air. At Lighthouse Disaster Services, our experienced technicians follow NADCA guidelines and use the right tools and equipment to complete the job efficiently. Our projects usually take less than a day to complete, and we pay close attention to safety measures to ensure your indoor air quality goals are achieved. Signs that indicate it's time to schedule a professional air duct cleaning include frequent dust accumulation, high energy bills, allergies or respiratory issues, and inadequate airflow in some rooms. We are IICRC-certified and continually trained to offer you professional-grade equipment and top-notch services.
Lighthouse Disaster Services serves property owners in Baton Rouge, West Baton Rouge, Zachary, Central, Prairieville, Gonzales, Plaquemine, Brusly, Baker, Walker, Watson, Denham Springs, and St. Gabriel.
Questions? Give us a call.