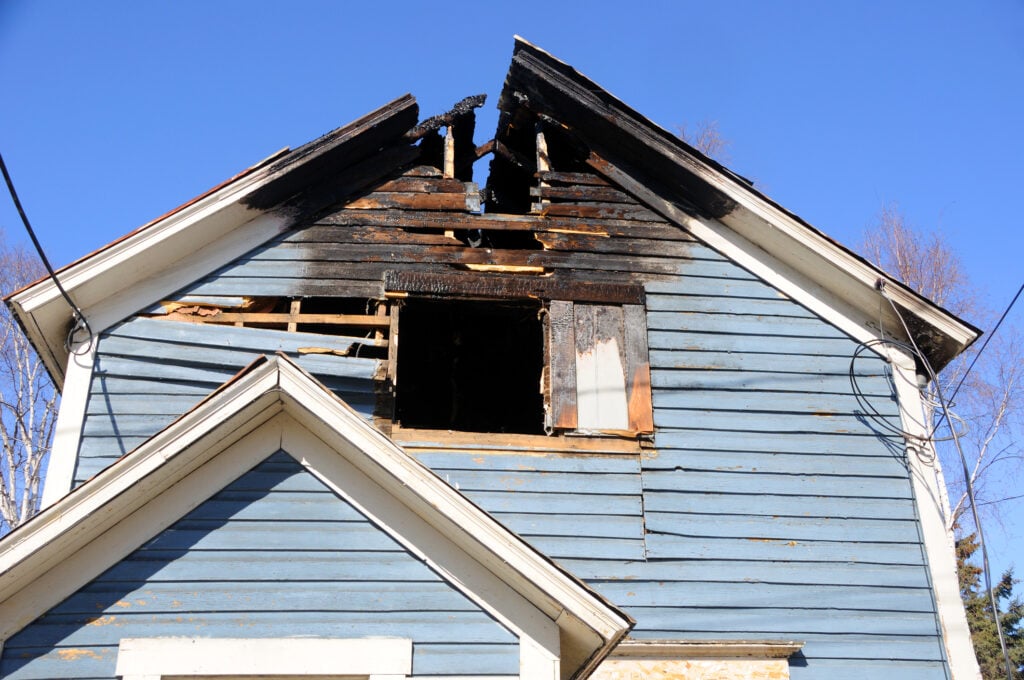 Expert Fire Damage Restoration Services
Quick action is necessary to minimize the damage when a fire breaks out. That's why choosing the right restoration company is crucial. At Lighthouse Disaster Services, we understand the situation's urgency and offer 24/7 emergency response times for fire and smoke restoration. Our team of skilled technicians is trained in fire and smoke damage restoration techniques (FSRT) to help return your property to its pre-fire condition. We are available every day of the year, including holidays and weekends, and can be on the scene within hours of your call to board up and secure the property. Our services include assessment, smoke odor removal, water extractions, drying, and reconstruction. Trust us to handle the aftermath of a fire and get your property back to normal as soon as possible.
We Protect your Interior after a Fire
To initiate the process of fire damage cleanup, our team at Lighthouse Disaster Services will arrive at your property and conduct a thorough inspection to assess the extent of the damage caused by the fire. This inspection will determine the level of charring, the extent of soot residues, and any possible structural issues. During this inspection, we will also provide tarping and board-up services to secure your property and prevent any further damage caused by external elements. After this, we will begin debris removal and cleaning of all surfaces and contents affected by the fire. Once this is complete, we will proceed with the repair and reconstruction process.
Our Restoration Services Generate Results
Multiple working parts are happening in unison with any fire cleanup and restoration process. Our IICRC-certified technicians are ready to start work as fast as possible so that we can help you return to normal. 
We evaluate any salvageable areas of your structure, building materials, and contents.

We board up and secure the property after fire damage.

Demolition begins to remove any charred debris and unsalvageable contents.

Once the demo and disposal are complete, we begin formulating a plan to return your home or business to pre-fire condition.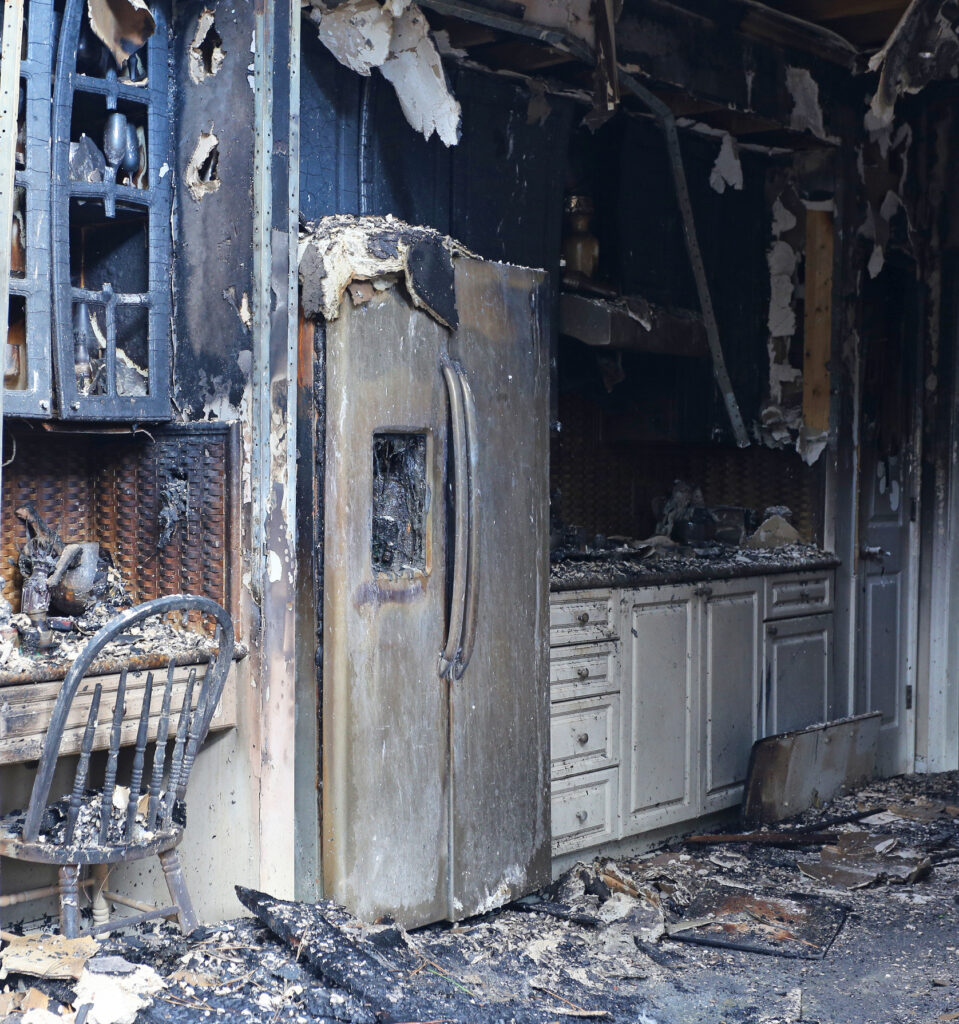 What About Smoke Odors After a Fire?
Lingering odors from smoke and soot residue can be a persistent reminder of even the smallest fire. To combat this issue, we have dedicated specialists on our team who are responsible for odor removal. It's important to act quickly, as the longer smoke damage remains on contents and building materials, the less likely they are to be restored. Our methods for addressing smoke and soot damage are tailored to the specific materials affected, the type of smoke damage, and the thickness of the residues.
Some of the equipment and measures we take include the following:
Solvent cleaning to address thick residues helps to dissolve them so they can get wiped away easily. 

Abrasive cleaning for more aggressive measures, including abrasive mechanical action and media blasting. 

Thermal fogging with ultra-low volume fogging machines to disperse chemical cleaning agents that bond with odorous particles, making them easier to remove. 

Equipment such as ozone and hydroxyl generators to neutralize strong smoke odors.
It's common for property owners to try DIY cleaning methods after a fire, but this can often worsen the damage. That's why hiring our skilled team at Lighthouse Disaster Services is crucial. We use the proper methods and up-to-date fire restoration equipment to protect unaffected areas of your property and achieve successful results. When you call us, you can trust that our team will arrive promptly and be ready to start the cleanup and reconstruction process so that you can get your life back to normal as soon as possible.
Lighthouse Disaster Services serves property owners in Baton Rouge, West Baton Rouge, Zachary, Central, Prairieville, Gonzales, Plaquemine, Brusly, Baker, Walker, Watson, Denham Springs, and St. Gabriel.
Questions? Give us a call.