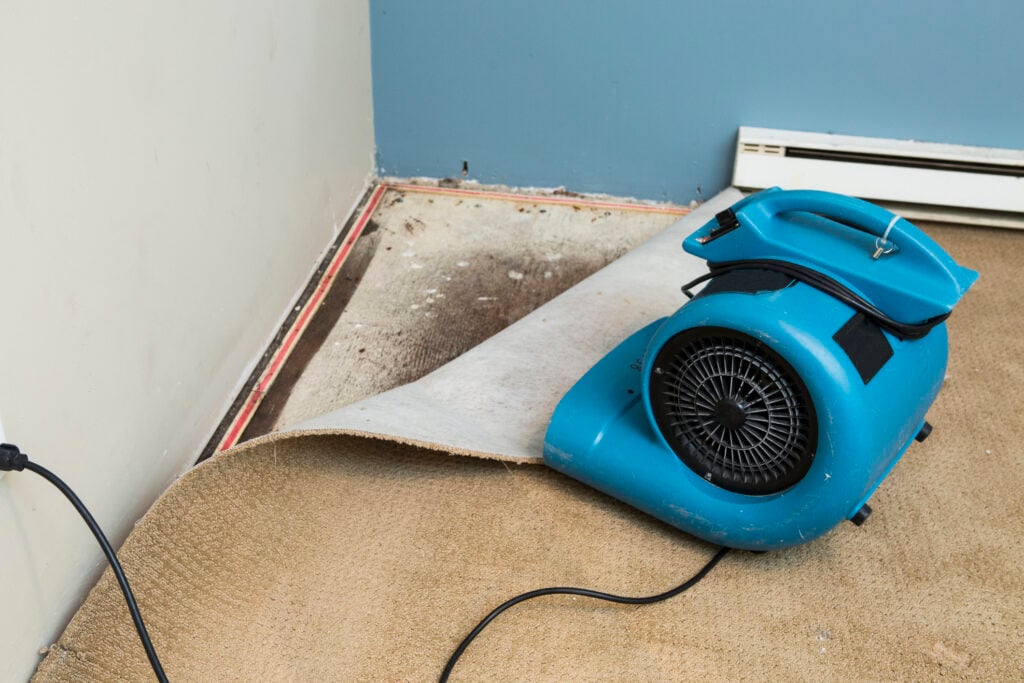 Water issues or flooding inside your property can occur without warning and cause significant damage to your building materials. When water seeps into your property, it can create various issues, from structural damage to health hazards. Prompt action is essential to minimize the extent of the damage and prevent further problems that can increase the recovery cost. Please don't wait until it's too late to address the issue. Contact us at the first sign of water damage, and we'll take immediate action to restore your property to its original condition.
Water Damage Restoration, Cleanup and Extraction
Lighthouse Disaster Services in Baton Rouge is your go-to partner for swift and reliable water damage restoration. Specializing in water cleanup, their expert team excels in efficient extraction and flood damage mitigation. Serving the communities of Walker, Denham Springs, and Baton Rouge, Louisiana, Lighthouse Disaster Services is dedicated to restoring properties to their pre-damaged state.
When faced with water damage, timely intervention is crucial. Lighthouse Disaster Services understands this urgency and employs advanced techniques for comprehensive flood cleanup. From water extraction to thorough water damage restoration, their professionals work diligently to minimize the impact of floods and water-related incidents on homes and businesses.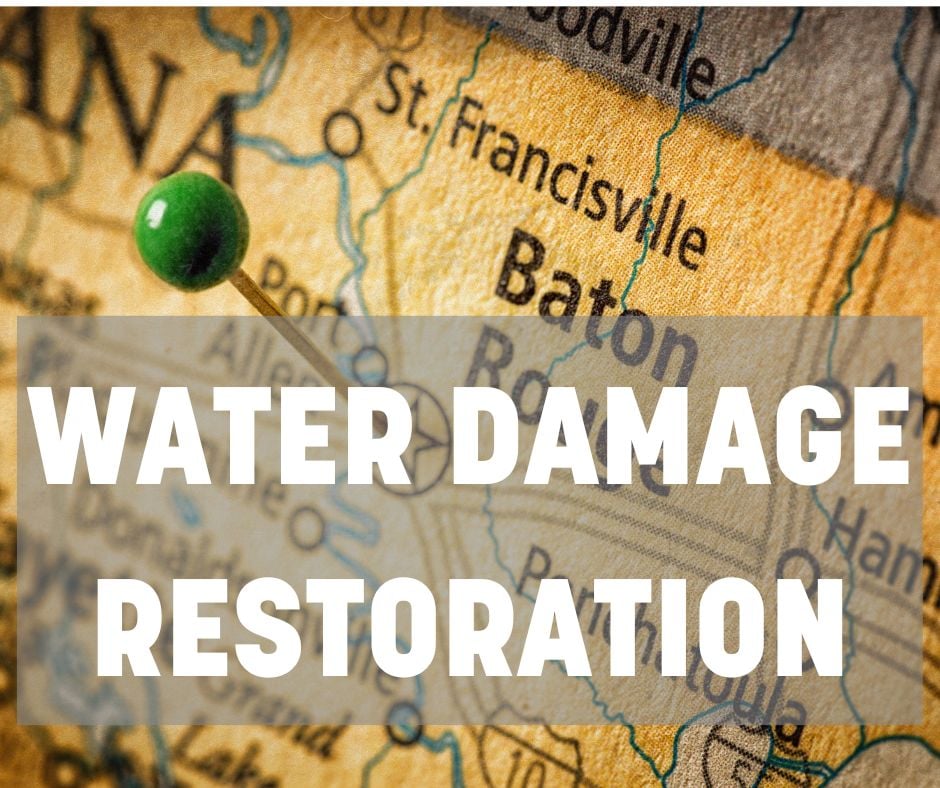 Flood Water Damage Clean-Up
When a flood occurs in your home or business, it can be a devastating experience that requires immediate action. Hiring the right restoration and cleaning professionals can save you time and money and return your property to pre-damage condition. At Lighthouse Disaster Services, we specialize in providing innovative, affordable solutions for all your water damage restoration needs.
Our team is equipped with cutting-edge equipment and non-invasive methods that help locate the source of the water issue quickly and efficiently. Our highly skilled technicians understand water's migration path, allowing them to create customized solutions that meet your specific needs. We arrive promptly and work quickly to ensure that your property is restored to its original condition as soon as possible. Whether the damage is caused by burst pipes, appliance malfunctions, or floodwaters, we have the expertise to get the job done right.
You Can Safeguard Your Property from Water Damage
To safeguard your property from potential water damage, it is essential to understand the factors that make it susceptible to floods and other water-related issues. According to a report by the Federal Emergency Management Agency (FEMA), millions of dollars are spent every year in loss dollars across the United States due to water damage. To prevent such unexpected expenses, it's essential to take proactive measures to protect your property.
Common causes of indoor flooding include the following:
•Improper drainage or clogged rain gutters
•Broken or leaking pipes
•Appliance failures (leaking water heater, broken dishwasher, fridge ice-maker, or washing machine)
•Heavy storms, hurricanes, and other natural disasters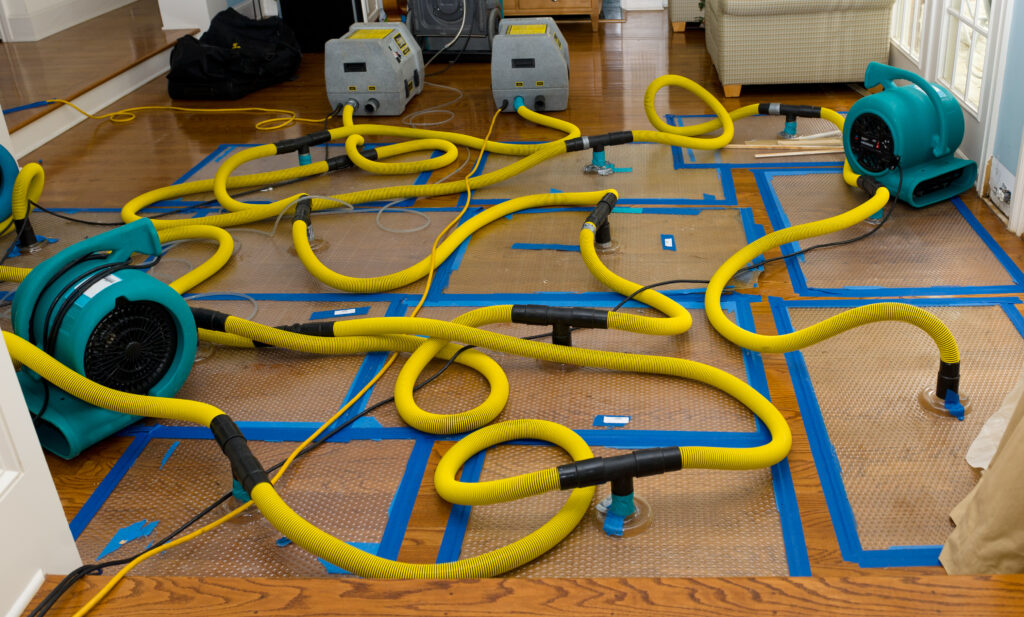 Call 225-369-5228 for Expert Restoration Services around Baton Rouge, LA
Water damage can lead to severe structural and health hazards if not treated properly. Contacting skilled technicians to handle water damage cleanup and restoration is crucial. Lighthouse Disaster Services offers innovative and affordable solutions for high-quality, efficient water damage restoration services. Our team features highly-skilled technicians who understand water's migration path and know how to create customized solutions to ensure our clients get the desired results.
Flooding from Natural Disasters
Natural disasters such as hurricanes, tornadoes, and heavy rainstorms can strike without warning, causing significant damage to your property. In these cases, disaster recovery, water extraction, and drying must begin quickly to salvage your interior and return your property to normal. Lighthouse Disaster Services provides emergency water restoration services, including board-up and tarping services, to give you peace of mind during a disaster.
We Work With Local Insurance Companies
It's important to note that a traditional homeowner's insurance policy does not usually cover groundwater flooding. However, flood insurance can be purchased separately to ensure you are covered in an emergency. Lighthouse Disaster Services can help you with the insurance claims process and work within your budget to complete the project in a set timeframe.
Let Us Handle Your Water Damage Needs
Instead of attempting to handle water damage cleanup and restoration yourself, which can often worsen the situation, let our experienced team take it for you. With our reconstruction expertise, your home or business will return to normal in no time.
Lighthouse Disaster Services serves property owners in Baton Rouge, West Baton Rouge, Zachary, Central, Prairieville, Gonzales, Plaquemine, Brusly, Baker, Walker, Watson, Denham Springs, and St. Gabriel.
Questions? Give us a call.